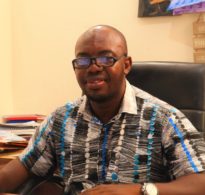 Kwabena Nketia Addae is the Executive Director of Ghana YMCA. He has been a Community Development practitioner with emphasis on youth empowerment since 2001. He holds a BSc. Planning (Development Policy Option) degree from the Kwame Nkrumah University of Science and Technology in Kumasi and upgraded his academic qualification in 2013 obtaining a Commonwealth Master of Business Administration degree. Since 2018, he has led the YMCA team to train young film teachers to offer standardised film education and productions to young people who are in deprived communities and are unable to afford the cost of film education in Ghana.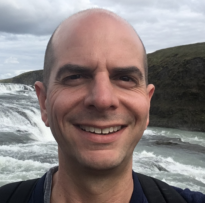 Jeff Conroy-Krutz is associate professor and incoming chair of the Department of Political Science at Michigan State University. He studies media, polarization, and elections in Africa, focusing on experimental methods. His recent work examines media-based efforts to combat hate speech and misinformation, and encourage democratic engagement, in Central African Republic, DR Congo, Madagascar, Niger, and Rwanda; he has also worked in Côte d'Ivoire, Kenya, Ghana, Mali, Nigeria, Senegal, and Uganda.  He is the lead author of a new Afrobarometer report on popular support for media and other civic freedoms in Africa. He currently edits the Afrobarometer Working Papers Series.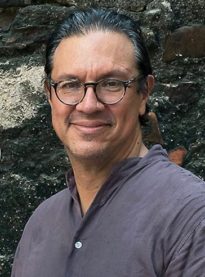 Ricardo Corredor  was the director of communications at the Truth Commission in Colombia until august 2022. Previously he served as executive director of the Gabriel García Márquez Foundation for New Journalism, provost of the Caribbean campus of Jorge Tadeo Lozano University in Cartagena, and Manager of the Mobilization and Digital Strategy at ANDI Communication and Rights in Brazil. Throughout his nearly 30-year career, he has worked in various Colombian and international governmental and non-governmental organizations in the areas of communication for development, journalism, education and international cooperation. He is a board member of the Freedom of the Press Foundation (Fundación para La libertad de Prensa FLIP) in Colombia.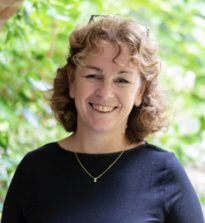 Emma Heywood is a Researcher and Lecturer in Journalism, Radio and Communication in the Departmental of Journalism Studies at the University of Sheffield, UK. Her research focuses on the role and impact of radio in conflict-affected areas. As leading researcher on two large projects, she has investigated perceptions and representations of women's rights and empowerment by radio in Mali, Niger, Burkina Faso, and also the role of radio during Covid-19 in the Sahel, and DRC. She has published widely on these topics and leads the FemmePowermentAfrique project.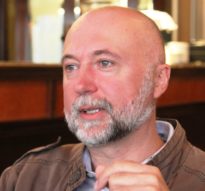 Refik Hodzic is a strategic communications specialist from Prijedor, Bosnia and Herzegovina. He has worked for more than 25 years in the field of transitional justice, with a particular focus on the role of media and communications. He currently works as a strategic communications consultant on Syria with the European Institute for Peace and recently with the UNDP, the Independent Investigative Mechanism for Myanmar and Open Society Justice Initiative on Myanmar, Sri Lanka & Afghanistan. Hodzic served as ICTJ's director of communications from 2011-2017 and  with the International Criminal Tribunal for Yugoslavia from 2000–2004 and 2006–2010 as the Tribunal's spokesman and outreach coordinator for Bosnia and Herzegovina.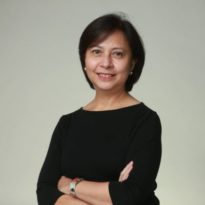 Chay Hofileña is head of Rappler´s Investigative Desk and oversees training. She co-founded Rappler, the first online-only news magazine in the Philippines. Since 2017 several judicial charges have been filed against Rappler. Before joining Rappler, Hofileña co-founded Newsbreak Magazine and was a contributing writer. She has written extensively on media issues and authored the book, "News for Sale: The Corruption and Commercialisation of the Philippine Media (2004)". She co-wrote with Miriam Grace Go the book on the 2010 Philippine elections, "Ambition Destiny Victory: Stories from a Presidential Election (2011)." Hofileña also teaches News Writing & Investigative Journalism to undergraduate students.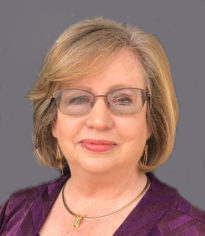 Dr. C. Ann Hollifield is Professor Emerita at the University of Georgia and a senior research consultant for DW Akademie.  Her research focuses on media management and economics, with emphasis on news media viability.  She is the author and editor of  eight books and nearly 50 other research articles and book chapters.  Prior to her academic career, Dr. Hollifield was a journalist and has worked in journalism training and professional development around the world. She is a Media Resilience Expert.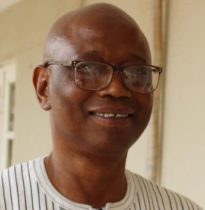 Baba Jallow was Executive Secretary of The Gambia's Truth, Reconciliation and Reparations Commission (TRRC). He holds a doctorate in African History from the University of California at Davis, a Master of Arts in Liberal Studies from Rutgers University, New Jersey, and a Bachelor of Arts in History and Political Science from Fourah Bay College, the University of Sierra Leone. He has taught African and world history at Creighton University in Omaha, Nebraska and at La Salle University in Philadelphia, Pennsylvania. 2017/8 he was a visiting professor in the MA program in African history at the University of The Gambia. Prior to going into exile in the United States in 2000, he was editor-in-chief of the Gambian Daily Observer and Founder Editor and CEO of The Independent, a newspaper that was forcibly shut down by exiled Gambian dictator Yahya Jammeh in March 2006.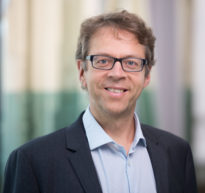 Guido Keel is the director of the Institute of Applied Media Studies and Professor for Journalism and Media Literacy at the Zurich University of Applied Sciences. Over the last 15 years, he has been doing research on media performance and media effects in non-western contexts, trying to link theories of journalism and mass communication with media projects in various African countries.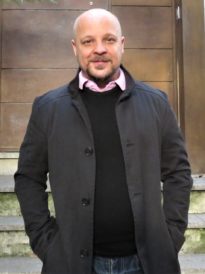 Rousbeh Legatis is a peace and conflict researcher, former UN correspondent, and international consultant on the role of journalists as actors in conflict transformation processes. In his practice-oriented work, building on insights derived from critical peace research, he supports processes of Peacebuilding, transitional justice and dealing with the past, and memory work in contexts of political transition. Rousbeh works with civil society organisations, as well as international and academic organisations, as a consultant, project developer and evaluator, to strengthen these organisations in their conflict transformation endeavours in peace processes, up until now predominantly in Latin America.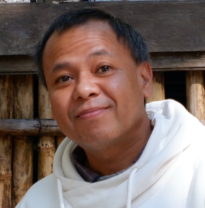 U Soe Myint is Editor-in-Chief and Co-founder of the multimedia news organization Mizzima. He was in exile for 24 years while the country was under military dictatorship. In 1998 U Soe Myint founded Mizzima in New Delhi, India together with Daw Thin Thin Aung. In January 2012, Mizzima was the first exile media to move back inside Myanmar, after the country opened up to democratic change. Last year the military regime forcibly shut down Free-To-Air Mizzima TV channel when it staged coup on February 1, 2021. So far, six Mizzima journalists were arrested and tortured by the regime. Four of them were released, but two journalists remain in jail. However, Mizzima continue to broadcast and publish independent news. U Soe Myint and his colleagues are presently working from different locations inside and outside the country.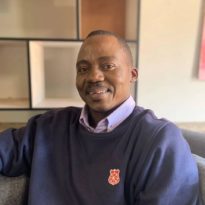 Zenzele Ndebele is a journalist and Media Consultant. He has worked in the media industry for the past 20 years. He has also worked as a correspondent for different Media houses regionally and internationally. Ndebele is also a Documentary Film producer. He is very passionate about Transitional Justice and since 2005 he has been researching on the Gukurahundi genocide against the Ndebele which killed over 20 000 Ndebeles between 1983-1987. Currently he is the Director of the Center For Innovation and Technology (CITE) an organisation he co-founded in 2015.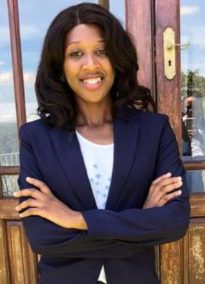 Lungile Ngewenya is a Social Media Editor at the Center For Innovation and Technology (CITE). She has a BSc Degree in Journalism and Media Studies from the National University of Science and Technology in Zimbabwe and currently pursuing a Master of Science degree in Journalism and Media. She has experience with news writing, social media, online presenting and magazine design. Ngewenya is a media practitioner interested in helping young women to become citizen journalists who can tell stories about communities. She was also the Coordinator for 'We The Future,' (2018-2021)a project that focused on training young women with journalism and digital skills.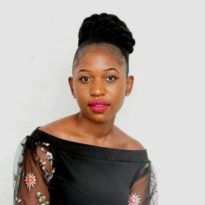 Lotricia Nleya works at the Center for Innovation & Technology (CITE) in Zimbabwe. A community activist and multiplier on Media and Information Literacy. She is currently pursuing a Bachelor of Arts honours Degree in Media Studies at Zimbabwe Open University.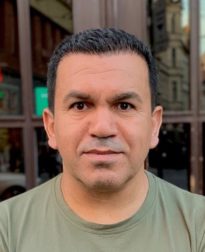 Salam Omer is Editor in Chief of the independent news website KirkukNow and a trainer for conflict-sensitive reporting. He has an academic background of business administration at the American University of Iraq, Sulaimani (AUIS) and over 19 years of experience in the media and business sectors. He has been involved in various media, education, and business projects in Iraq – namely, in Iraq's disputed territories. With his 10 years' work experience as the Editor-in-Chief he plays a vital role in regional as well as international networks of media development organisations. He knows not only how to lead a multi-ethnic, multi-religious team in a challenging environment as Iraq but also how to deal with administration, militias and conflicts.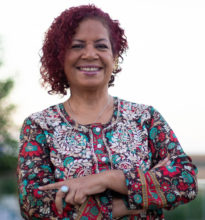 Luz Mely Reyes is a Venezuelan multimedia journalist, media entrepeneur,  investigative reporter, writer and analyst. She has covered politics in Venezuela for more than 25 years. She works as Director of Efecto Cocuyo – an independent news website which she co-founded 2015 in a period of political unrest, censorship and self-censorship. She and some colleagues recognized their fellow citizens' need for reliable information as well as a journalistic opportunity. Efecto Cocuyo was created as an outlet and a school for journalists. Reyes focus is on covering Venezuelan migration crisis and is also devoted to supporting new media in Latin America as consultant. In June 2022 she joined the Council of the Premio Gabriel Garcia Marquez.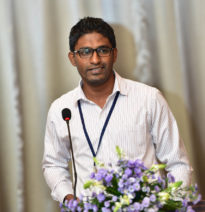 Mohamed Niyaz Ahamed Rislan brings in 15 years of experience working in the development sector ranging from gender equality topics to conflict sensitivity, human rights and democracy. He has worked extensively with multiple program partners and donor agencies including the EU, GIZ, BMZ, USAID, and the OAK Foundation to name but a few. At Chrysalis, Rislan heads the Development Services where he leads on design, mobilisation, and implementation of projects. His expertise contributes to policy formulation, advocacy, innovative concepts, and solutions, also how to use arts, culture, and media as vectors to promote social cohesion and fundamental freedoms.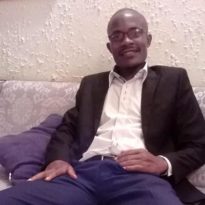 Bhekizulu Tshuma is a reporter and digital media and media and information literacy trainer. He also lectures at the National University of Science and Technology in Zimbabwe. He has vast experience in media operations having worked for media organisations such as the Chronicle and Sunday News. He is also well vested is mobilie journalism, especially use of microblogging sites such as Twitter and Facebook to tell community stories. He also works for Centre for Innovation and Technology (CITE) in Zimbabwe. He is currently working on his PhD in Journalism with the University of Free State in South Africa.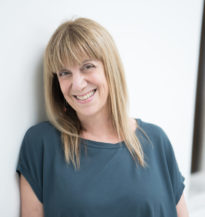 Barbie Zelizer is the Raymond Williams Professor of Communication and Director of the Center for Media at Risk at the University of Pennsylvania's Annenberg School for Communication. A former journalist, Zelizer is known for her work on journalism, crisis, culture, memory and images. She has authored/edited fifteen books and over 150 articles/essays. Recipient of multiple fellowships, her work has appeared in national and global media. Coeditor of Journalism: Theory, Practice and Criticism, she is past President of the International Communication Association. Her most recent book is The Journalism Manifesto (2021, with Pablo Boczkowski and C.W. Anderson), and she is now working on How the Cold War Drives the News.
More speakers are:
Leila Bicakcic, Center for Investigative Reporting (CIN), Bosnia
Dr. Carsten Brosda, Senator and Head of the Hamburg Authority for Culture and Media
Aida Cerkez, Journalist (AP), Bosnia
Christine Liehr, Thomson Media
Sigrun Rottman, University of Dortmund