Alexey Dolinskiy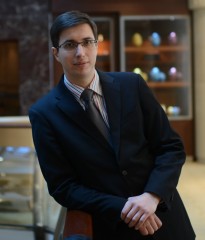 Mr Alexey Dolinskiy, PhD, is a Partner at Capstone Connections consultancy and Director of Ward Howell Talent Equity Institute. He combines private & public sector communications, consulting and academic experience. He spent several years working in Russian public diplomacy and taught a class on public diplomacy at Moscow State University. His research experience includes contributing to Harvard Berkman Center for Internet and Society and United Nations Peacekeeping Situation Centre. Alexey has successfully completed large scale corporate diplomacy projects in the Asia Pacific region and in Europe. He graduated with a Master's degree in Law and Diplomacy from the Fletcher School and later defended his PhD thesis in political science. He also holds a BA and a MA magna cum laude degree from the St. Petersburg State University and Moscow State University of International Relations. He is a member of the Global Shapers community of the World Economic Forum, and an expert of the Expert Council with the Government of the Russian Federation and of the Russian Council for International Affairs.
Naila Nabil Hamdy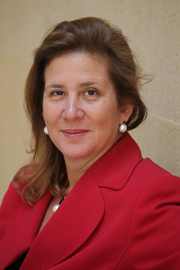 Ms Naila Nabil Hamdy, PhD, is an Assistant Professor of Journalism and Mass Communication at the American University in Cairo, Egypt. Her teaching and research interests focus on various aspects of the journalism profession in Egypt and the region, media convergence, media and political participation, and media development in the Arab region. She teaches both in the undergraduate and graduate programs. She has published in the International Communication Gazette, Journal of Middle East Media, The Global Media Journal-Arabian Edition, Journal of Arab & Muslim Media Research, the Westminster Papers in Communication and Culture and the Journal of Communication. Hamdy is the Past President and member of the board of the Arab-US Association for Communication Educators (AUSACE), and is a member of the Broadcast Educators Association (BEA), Association for Education in Journalism and Mass Communication (AEJMC), the International Association for Media and Communication Research (IAMCR). Hamdy is a former television journalist who has worked for a variety of television stations including CBS News (news division of American television and radio network) and ZDF (German TV). She has also worked as a media consultant for USAID, UNDP and others.
Jillo Kadida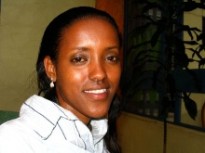 Ms Jillo Kadida is the Chief reporter for The Star newspaper in Kenya. Her main beat is covering court cases and issues touching on human rights. Jillo whose career was born out of her passion for human rights, has done stories highlighting plights of minority groups such as intersex, refugees and internally displaced persons. In 2009 she won David Astor Journalism Award. The award came with opportunity to work for three months at Mail&Guardian in South Africa. Between 2003 and 2011 she worked for East Africa's biggest newspaper Daily Nation as a reporter with bias for legal and human right issues. Currently she is the Chief Court reporter with The Star newspaper in Kenya which she joined in June 2011. Apart from writing stories she manages and heads a team of six court reporters on daily basis. She was born in Sololo, a remote village which lies at the boarder of Ethiopia and Kenya. Her love for journalism was birthed when she first visited Nairobi in 1999 which exposed her to TV and newspapers. This is when she discovered that journalism is a powerful tool in fighting for human rights and decided to pursue it. She studied print and radio journalism at Magenta Training Institute.
Ouri Pacamutondo
Mr Ouri Pota Pacamutondo holds an M.A. in Communication Sciences from the University of Minho in "Information and Journalism". His thesis was titled "The Television System in Mozambique: A Contribution for the Analysis of the Audiovisual Area in the Lusophone World". He works as a journalist for Rádio Moçambique, the national public service broadcaster, and is a researcher at the Centro de Estudos Moçambicanos e de Etnociência, CEMEC (Pedagogical University). His blog "Mãos de Moçambique" http://maosdemocambique.blogspot.de/ focuses on cultural issues.
Joseph Straubhaar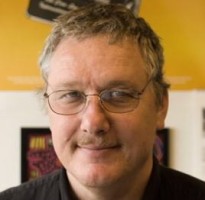 Mr Joseph Straubhaar, PhD, is the Amon G. Carter Sr., Centennial Professor of Communication, the Director of Media Studies in the Radio-Television-Film Department, and the Director of the Latino and Latin American Media Studies Program at the University of Texas at Austin. His current research concerns the globalisation and transnationalization of both television and new media: television in Latin America, particularly Brazil; media and migration issues in the US and Portugal; the development of the Lusophone transnational cultural linguistic media space; and International Comumunication Technologies (ICT) and development in Brazil and South/Central Texas. He has extensive work on globalization of television, per se, as well as the development of transnational cultural-linguistic and geocultural television spaces. He has worked primarily on Latin America, including being director of Brazilian Studies at UT, but has also worked on Asia, Europe and Africa. He is the author of World Television: From Global to Local (Sage Publications, 2007) and editor of Inequity in the Technopolis: Race, Class, Gender and the Digital Divide in Austin (University of Texas Press, 2011). He is co-author of a new book due from BFI (British Film Institute) next year on Television in Latin America.
Ivan Rodinov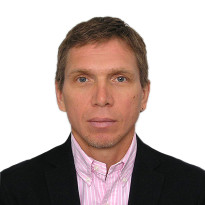 Mr Ivan Rodionov is the senior editor of Ruptly, a newly established international news agency based in Berlin. Ruptly provides video news stories to clients around the world and is owned by the multilingual news channel RT, previously called Russia Today. His extensive background in journalism stretches back decades. Before establishing Ruptly he was the executive producer for RT's Berlin bureau and the German bureau chief for Russian TV and Radio Broadcast Company RTR. He has also covered major international news stories such as the war in Afghanistan, the Palestinian intifada and the war in Chechnya for a variety of broadcasters and news agencies such as ZDF, TVS Moscow, and the Worldwide Television Agency, later owned by the Associated Press Television News.
Anbin Shi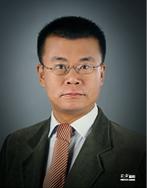 Mr Anbin Shi, PhD, is a Professor of Media and Cultural Studies, Associate Dean of International Development with School of Journalism and Communication, and Director of Israel Epstein Center for Global Media and Communication, Tsinghua University, China. His research interests include intercultural communication, global communication, public communication, press and politics. Professor Shi earned his BA (1992) and MA (1995) in English at Peking University and his PhD (2001) in Media/Cultural Studies at Penn State. He has published various articles and books in chinese and english. He was selected as the "Promising Mid-Age and Young Scholar" by the Ministry of Education (MOE) in 2010, and won the "Outstanding Teaching Award in Tsinghua" in 2009. In addition, Professor Shi is now appointed as member of the National Disciplinary Planning Committee of Journalism and Communication under the MOE, and serving as the special consultant and guest professor for the State Council's Information Office, and has completed the training of more than 10,000 government spokespersons and press officers at central, municipal and provincial level. He also frequently appears on CCTV-NEWS (Chinese news channel in English), New York Times, Washington Post, Newsweek and Al Jazeera to comment upon contemporary China's press and politics.
Daya Thussu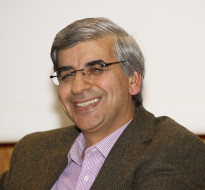 Mr Daya Thussu, is Professor of International Communication and the Co-Director of the India Media Centre, the world's first academic centre dedicated to the study of media in India and its globalizing tendencies, launched in 2010 at the University of Westminster in London. A PhD in International Relations from Jawaharlal Nehru University, New Delhi, he is the founder and Managing Editor of the Sage journal Global Media and Communication. Author or editor of 16 books, among his key publications are: Communicating India's Soft Power: Buddha to Bollywood(Palgrave, 2013); Media and Terrorism: Global Perspectives (Sage, 2012); Internationalizing Media Studies (Routledge, 2009); News as Entertainment: The Rise of Global Infotainment (Sage, 2007); Media on the Move: Global Flow and Contra-Flow (Routledge, 2006); International Communication – Continuity and Change, third edition (Bloomsbury Academic, forthcoming); and Electronic Empires – Global Media and Local Resistance (Arnold, 1998). Professor Thussu has been a consultant for UNESCO and has trained journalists from Asia and Africa in the field of development communications on behalf of the UNDP.
Herman Wasserman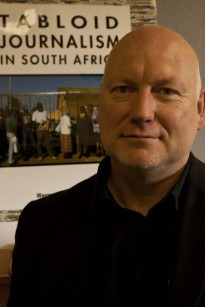 Mr Herman Wasserman, PhD, is Professor and Deputy Head of the School of Journalism and Media Studies, Rhodes University, Grahamstown, South Africa. He holds a doctorate from the University of Stellenbosch, and has worked as a newspaper journalist before starting his academic career. He has published widely on media in post-apartheid South Africa. He has taught at the Universities of Stellenbosch, Newcastle and Sheffield, has held a Fulbright research fellowship at Indiana University in the US, and has twice been elected a fellow of the media ethics colloquia hosted by the University of Missouri. Since 2013 he is Head of the International Communication Section of the International Association for Media and Communication Research (IAMCR), and an elected member of the Academy of Science of South Africa (Assaf). Herman has participated in several research collaborations funded by amongst others the British Academy, the UK Economic and Social Research Council and the Stellenbosch Institute for Advanced Studies. He currently co-directs one of the Humanities Focus Areas at Rhodes University, funded by the Andrew W. Mellon Foundation, with the theme 'Media and Citizenship'. His other current collaborations include two international projects investigating media in the BRICS countries, funded respectively by the Academy of Finland and the Chiang-Ching Kuo Foundation for International Scholarly Exchange in Taiwan. He is a founder member of the Global Media Ethics Roundtables that have met in Stellenbosch, Dubai and Delhi. He continues to act as an occasional journalist, by writing opinion pieces for media such as the Mail & Guardian, Daily Maverick and China Daily.