Gavin Anderson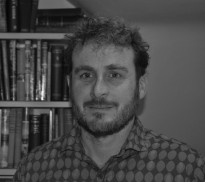 Gavin Anderson is associate director at The Springfield Centre, Durham/UK. Gavin has been involved with various types of business services work for over a period of more than 20 years. He has developed an expertise in working with growing mass media industries, with the object of increasing access to information and providing a voice to the rural and urban poor. He has worked in 17 countries in Africa, Asia and Europe on projects funded by a wide array of agencies. A freelance consultant since 2005, Gavin joined forces with the Springfield Centre in 2007 to advance private sector and small enterprise development. He is currently media development adviser to Samarth-NMDP.
Matthias Arnold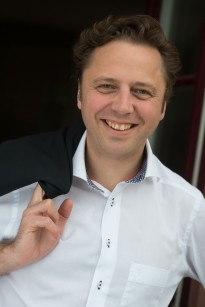 Matthias Arnold is senior research consultant at the SINUS Institute in Heidelberg, Germany. He is mainly interested in on‐going socio-cultural change and the further development of international milieu models. He  works for companies and in the finance and banking industry, in tourism, in media and in the publishing industry. One of his main activities is to identify target group potentials and determine key strategic target Groups, in order to help companies for their branding and communication strategies. In this function he is specialised in quantitative metho-dologies e.g. advertising impact, measurement of media reach etc.
Galima Bukharbaeva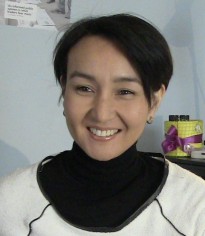 Galima Bukharbaeva, editor in chief of Uznews.net, has lived in exile since 2005. She was forced to leave Uzbekistan after witnessing and reporting about the May 13th massacre in the city of Andijan, when government troops killed hundreds of protesters. Between 2000 and 2005, she worked as a country director of the Institute for War and Peace Reporting (IWPR) in Uzbekistan, was a correspondent of Agence France-Presse from 1998 to 2003, and a journalist and training coordinator of Internews Network in 1997 and 1998. Bukharbaeva studied journalism at Tashkent State University, and graduated from Columbia University's  School of Journalism in New York City. 
 

Jarred Cinman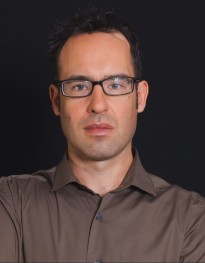 Jarred Cinman is managing director (and one of the founders) of the digital marketing agency NATIVE VML. He is a longstanding member of the South African digital industry, having founded one of the first professional web services firms in 1995. Jarred was part of the founding team of VWV Interactive, which went on to dominate the web development industry during the late 90's. As creative director, he helped win several major awards for clients such as SAA and Nandos, and pioneered many of the technologies and practices that are commonplace today. He was chairperson of the Digital Interactive Media Association – the first body to represent the industry – and played a key role in having digital represented in the Loerie Awards. In 2000, Jarred founded Cambrient, which became the leading provider of content management solutions in South Africa. Jarred also contributed extensively to blogs and publications, writing about industry trends and topics.  He started The Digital Edge Podcast, which has produced over 100 episodes and is a key voice for digital marketing in the Country. The show was awarded a Gold Bookmark in 2010. Jarred was part of the team that concluded a deal to merge Cambrient into NATIVE in 2010. Jarred was elected as deputy chair for the Interactive Advertising Bureau (IAB) South Africa for 2012, and Chairperson for 2013.
Pablo Diego-Rosell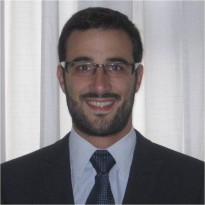 Dr. Pablo Diego is a senior consultant at Gallup, with more than 10 years of international research expe-rience, and over 8 years of experience with the US Broadcasting Board of Governors (BBG) International Audience Research Program (IARP). As a part of his work for the IARP, Dr. Diego has led qualitative and quantitative media research projects in multiple countries, with a focus on Latin America and Sub-Saharan Africa. Dr. Diego has a PhD in Social Psycho-logy from the University of Deusto (Bilbao/Spain).
Anke Fiedler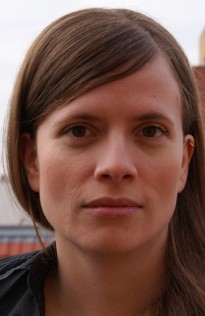 Anke Fiedler has been a freelance consultant with Media in Cooperation and Transition (MICT) since 2009. She studied communication, sociology and psychology at the Universities of Munich and Paris and in 2012, she completed her doctorate. Fiedler worked on projects at UNESCO in Amman and in Paris. She was also a researcher and lecturer at the University of Munich. Since May 2014, she has been working as a post-doctoral researcher at the Université Libre de Bruxelles (ULB).

Natalie Forcier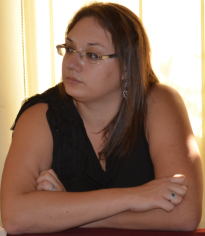 Natalie Forcier is the chief executive officer of Forcier Consulting. She has seven years' experience conducting research in South Sudan, Egypt, Sudan, Yemen, Uganda and Somalia, and has overseen data collection, analysis and report writing for clients such as numerous UN agencies and NGOs. She also served as Principal Investigator on the 2013 South Sudan Audience Survey for Internews/USAID – the first nationally representative media survey in South Sudan to utilise smartphone data collection technology. She is also the Principal Investigator on the media research component of the five-year $60 million USD USAID iSTREAM project implemented by Internews in South Sudan. She has experience working with a variety of quantitative and qualitative methods, including participant observation and ethnographic techniques. She has also conducted needs assessments, impact evaluations, mid-term project evaluations, and recommendations for programme development. Before moving to South Sudan in 2009, she worked for organisations such as CARE, Population Council, and the Centre for Migration & Refugee Studies, as well as starting and managing a non-government organisation serving South Sudanese refugee youth in Cairo, Egypt. Ms. Forcier is fluent in English and Juba Arabic, and holds a B.A. in International Affairs – Global Public Health from the George Washington University, and a M.A. in International Human Rights Law from the American University in Cairo. She also holds a Graduate Diploma in Forced Migration & Refugee Studies from the American University in Cairo.
Paul Haupt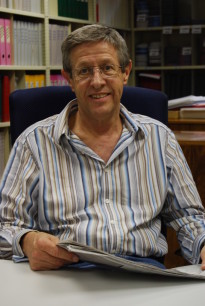 Dr. Paul Haupt is executive director of the Pan African Media Research Organization (PAMRO) and a media research consultant. Paul attained a BSc degree majoring in physics and mathematics in 1970 and then continued in the field of physics, obtaining the degrees BSc-Hons (1972), MSc (1973) and a PhD in experimental nuclear physics (1976). After a career in various research and development positions he became the CEO of the South African Audience Research Foundation (SAARF) in 1998. During his nearly 16 years as CEO at SAARF, he was responsible for the national media audience common currencies for cinema, out of home media, print (newspapers and magazines), radio and television. He retired from SAARF on 31 March 2014, to take up the position of Executive Director of the Pan African Media Research Organization (PAMRO), a position that will allow him to assist other countries with the development of audience measurement systems for currency purposes.
Chris Larkin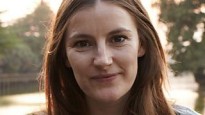 Chris Larkin is a research manager with BBC Media Action. She most recently led the research programme for the Myanmar office of BBC Media Action, where she led a multi-methods study that sought to understand the issues of concern to the public; their expectations of leaders; perceptions of accountability and opportunities and barriers to engage in dialogue and take action on issues of local importance. The study employed both quantitative and qualitative methods, conducting a nationally representative household survey of 1224 people, as well as focus group discussions and key informant interviews in communities across five of Burma's 14 states and regions. Chris has also previously worked as research manager for Somalia, South Sudan and, in her role as governance research manager across 11 countries, exploring the role media can have on governance.
Olivier Lechien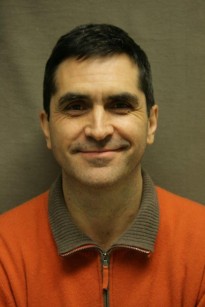 Olivier Lechien is Fondation Hirondelle's programme manager for DR Congo and South-Sudan. He has 25 years of experience in media support, 15 of which based in African countries such as Namibia, Kenya, DRC and Ghana. His duties included the analysis of media landscapes in 15 African countries; directing the multi-donor programme 'Media For Democracy in DRC' (20 million € – 5 years); negotiating with and supporting media governmental institutions and civil society organisations.
Jad Melki

Jad Melki Ph.D. is assistant professor of journalism and media studies and director of the Media Studies Program at the American University of Beirut, Lebanon. He is co-chair of the Media and Digital Literacy Academy of Beirut (MDLAB) at AUB, an affiliated researcher with ICMPA at the University of Maryland, USA, and a visiting faculty at the Salzburg Academy, Austria. Previously, Melki was a broadcast and online journalist working with American and Arabic media.  He received his Ph.D. in journalism and media studies from the Phillip Merrill College of Journalism at the University of Maryland.
Mark Nelson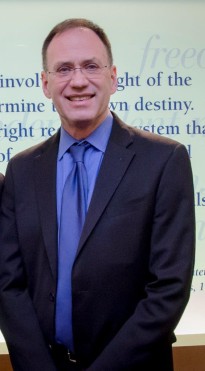 Mark Nelson is senior director at the National Endowment for Democracy, where he has headed the Center for International Media Assistance since 2013. From 1996-2013, he was a governance and capacity development specialist at the World Bank. In recent years, Mark has been heavily engaged in strategic planning and international partnerships for the World Bank Institute, which is the part of the bank that supports both governmental and non-governmental institutions and helps them improve their capacities for successful development.  From 2007-2013, he chaired the Learning Network on Capacity Development, a global group of development specialists that focuses on aid effectiveness and international development policies. Before moving to Washington in 2004, he spent eight years in Paris as head of the World Bank Institute's European office, where he focused on democratic governance, including the role of the media and other external accountability institutions in fostering good governance and development. He has written extensively on the role of the media in development and on the effectiveness of media development support by external donors and partners. From 1985 through 1996, Mr. Nelson was European diplomatic correspondent for the Wall Street Journal, based in Brussels, Berlin and Paris.
Francis Nyamnjoh
Francis B. Nyamnjoh is professor of social anthropology at the University of Cape Town, South Africa. He worked with the Council for the Development of Social Science Research in Africa (CODESRIA), Dakar, Senegal, where he served as Head of Publications from July 2003 to July 2009. He has taught sociology, anthropology and communication studies at universities in Cameroon and Botswana. Dr Nyamnjoh has published widely on globalisation, citizenship, media and the politics of identity in Africa. His most recent scholarly books include: Rights and the Politics of Recognition in Africa; Africa's Media, Democracy and the Politics of Belonging; Insiders and Outsiders: Citizenship and Xenophobia in Contemporary Southern Africa; Mobile Phones: The New Talking Drums of Everyday Africa; and Side@Ways: Mobile Margins and the Dynamics of Communication in Africa. He has also published seven ethnographic novels, amongst which The Disillusioned African, A Nose for Money, Souls Forgotten, Married But Available and Intimate Strangers.
Maria Sadovskaya-Komlach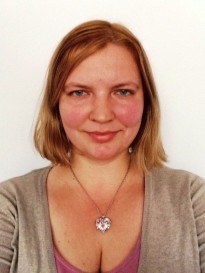 Maria Sadovskaya-Komlach is a Belarusian journalist with 15 years of professional experience. She graduated from Columbia University School of Journalism (New York) in 2011. Maria writes about international affairs and, in particular, EU policies and Belarus-EU Relations, and cooperates with Belarusian print, broadcasting and online media. She currently resides in Poland, where she works as a Senior Project Coordinator for the European Radio for Belarus (Euroradio).
 Dirk Spilker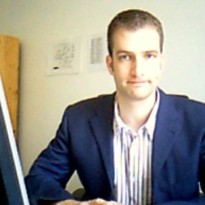 Dirk Spilker is responsible for MICT's media development projects in Sudan / South Sudan and in central Asia (Afghanistan, Pakistan, and Tajikistan). He contributes to MICT's research and also works on programme development, as well as monitoring and evaluation. Before joining MICT in 2010, Dirk worked as a programme manager for the Heinrich Böll Foundation out of Johannesburg and Cape Town, South Africa. Dirk holds a Master's degree in Media Studies from the University of Hannover and a Master's degree in International Relations from Humboldt University Berlin.
Petra Stammen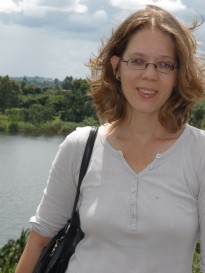 Petra Stammen studied African Studies, Social Anthropology and Sociology at the University of Cologne/Germany and the School of Oriental and African Studies (SOAS) in London/UK. She worked as the executive director of a German based NGO, before joining the Catholic Media Council (CAMECO) in 2001. At CAMECO, Petra works as project officer at the Africa Desk for anglophone and lusophone African countries, where she screens projects for various donors, supports partners regarding project and strategic planning processes and is involved in the steering or conduction of organisational assessments, evaluations, etc.
Erick Torrico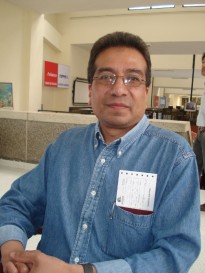 Erick Torrico Villanueva is the general coordinator of the National Media Observatory (Observatorio Nacional de Medios, ONADEM) which is part of the UNIR BOLIVIA Foundation and its Democratic Communication Project. He is also the director of the Master's Program in Strategic Communication at Simón Bolívar Andean University in La Paz and former president of the Latin American Association of Communication Researchers (ALAIC).
Peter Whitehead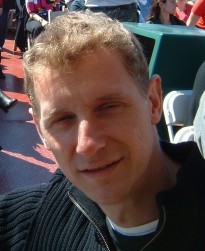 Peter Whitehead is Director of Communications at Media Development Investment Fund, a mission-driven investment fund for independent news outlets in emerging and frontier markets. MDIF provides affordable debt and equity financing supported by business advice and assistance to help news media clients maintain and develop their financial sustainability. He has worked in media development, press freedom and journalism for 20 years.